Labtech two roll mills
New Modern Design on all our Two Roll Mills
Models : LRM-S-110, 150, 200 /3E/T3E
Polymer mills available with roll diameters of 100, 110, 150 and 200 mm. Roll heating is available in 3 ways, with our Standard 3-Zone or TRUE 3-Zone electric roll heating system, with Oil heating and cooling system, or with Electric roll heating and water cooling system.

Models : LRM-SCR-110, 150, 200 /3E/T3E with Computerized

From manual versions to fully automatic hands-free computerized mills used for color matching, quality control and research.

User-friendly color LCD touch screen controls on all computerized mills





Two Roll Mill Types

LRM-S-110

LRM-S-150

LRM-S-200

Roll diameters (mm)

110

150

200

Roll Widths (mm)

280

400

450

Working widths (mm)

220

320

370

Nip-Gap distance adjustment (mm)

0.1 to 5.0

0.1 to 5.0

0.1 to 5.0

Individual variable speed Drive of each roll.

Front/Rear (rpm)

2-50

2-40

2-30

Motor Power (kW)

2 x 1.5

2 x 2.2

2 x 4.0

Mill Size ( Width x depth x height) (cm)

150 x 70 x 170

160 x 80 x 175

180 x 90 x 185






Click Here to See VIDEO of Automatic Mill running at the show Optional automatic roll over device provides hands free computer controlled batch consistency.

Note: NOT A LABTECH ENGINEERING TWO ROLL MILL SHOWN IN VIDEO HERE

Click Here to see video of new Safety Cage
Two Roll Rubber Mill sizes from 110 to 200 mm
Models : LRMR-S-110, 150, 200 / Oil or Water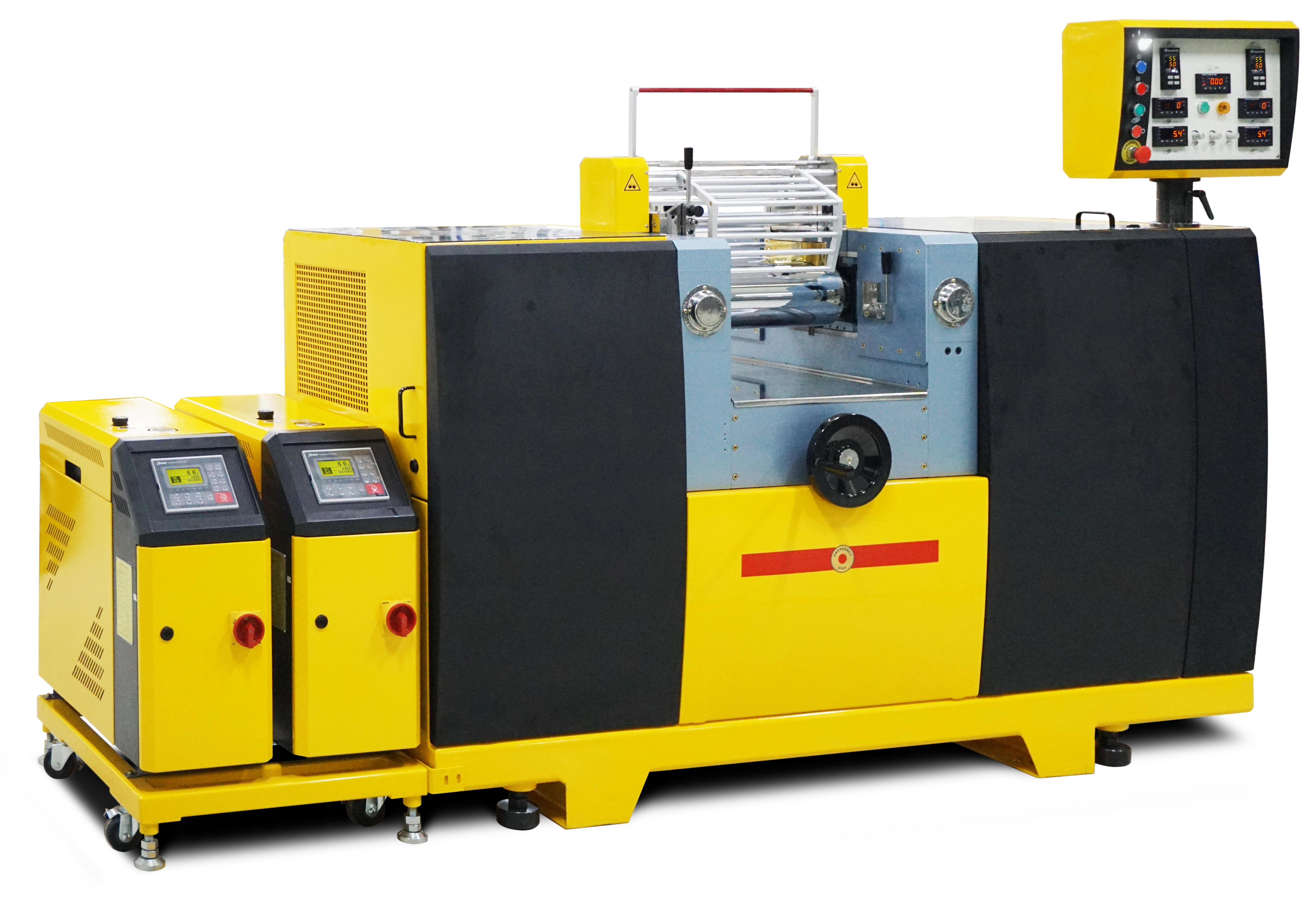 Bench Top Two Roll Mill Type
Model : LRM-M-100
The Micro Scientific Bench Top Two Roll Mills type LRM-M-100 is intended mainly for learning institutes and for laboratories where a smaller batch size is preferred.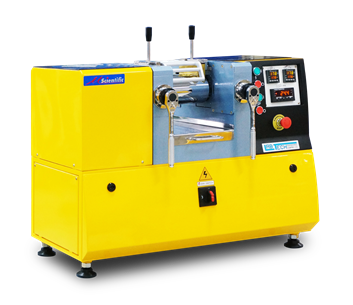 Technical Data for Bench Top Two Roll Mills
Two Roll Mill Types

LRM-M-100

Roll diameters (mm)

100

Roll Widths (mm)

210

Working widths (mm)

150

Nip-Gap distance adjustment (mm)

0.1 to 10.0

Individual variable speed Drive of each roll.

Front/Rear (rpm)

2-25

Motor Power(kW)

1.5

Mill Size ( Width x depth x height) (cm)

89 x 67 x 50

<![if !supportMisalignedColumns]>
<![endif]>
Milabtech LLC 2020
Serving Michigan, Ohio, Ind., Ill., Ky., Canada for LabTech Engineering Co. Ltd.
State of Texas in partnership with John Halvorsen & Associates
14042 Iroquois Woods Dr.
Fenton, Michigan 48430